Protect Your Business with AlertChecks' Nationwide
Employment and Tenant Screening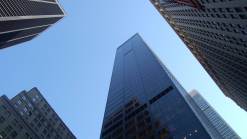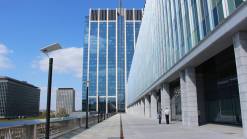 AlertChecks' nationwide background check gives you access to essential information that could help determine whether a potential employee or tenant is a great fit.
Employment and tenant screenings don't have to be a daunting task. Go beyond an applicant's employment or rental history. Get a clear picture with AlertChecks' instant background check service that meets industry standards.
A credit check gives you an idea whether your future tenant pays rent on time or not. It tells you how financially responsible –and capable– a candidate is, saving you possible headaches and eviction expenses in the future.
AlertChecks' nationwide background check includes verification of personal information such as name, social security number, current and previous addresses, and present and previous employers. You will also be able to find out their current financial status, credit history, and payment patterns. In addition, you will receive information on any child support claims, liens, and collections.
As a business owner, you are responsible for ensuring the safety of your other employees or renters and your neighborhood. It is standard to conduct a criminal background check on potential employees or tenants in most states.
AlertChecks' unparalleled technology connects us with law enforcement agencies across the country and in Puerto Rico. Our criminal report is used in all stages of the hiring and vetting process. It helps in the assessment of applicants, especially in positions where employees are required to interact with people, handle business assets, and manage a company's security.
A stellar driving record isn't just a pre-requisite for driving jobs. A driving history could provide valuable insights to how responsible an applicant is. Additionally, it could determine if a candidate could be a threat to the workplace or the community.
AlertChecks' nationwide employment screening includes verification of a candidate's current address, driver's license class, restrictions, traffic violations, DUIs, accidents, and suspensions. You will receive a detailed driving history as far back as three to seven years.
Survey shows that more than 70% of employers across the country are dealing with drug misuse and abuse. Leading the survey for mostly used illicit drugs are amphetamines, cocaine, and methamphetamines. Heroin used have also increased by 146% since 2011.
Conducting a Florida background check lets you test for the presence of illicit drugs and prescription medications. A thorough drug check doesn't only ensure safety in the workplace. It helps in your company's productivity and profitability, too.
You could also avoid high medical costs and turnover rates, as you won't need to worry about having to let an employee go because of performance concerns and health-related issues.
If a company policy or state law limits the data you can get to convictions-only information, you won't be able to see other cases that a potential employee or tenant may be involved in.
With AlertChecks' Secure Arrest Protection (SAP), you'd also gain access to information such as arrest without conviction.
One of the challenges of performing an employment or tenant screening is that some company policies may prevent you from obtaining confidential employee data. This, however, shouldn't stop you from being diligent in screening applicants.
At AlertChecks, we securely provide the information you need and verify the identity of your applicants. You can proceed with your screening and hiring process and ensure that you are getting the right people.
Verification of Personal and professional references
Personal and professional references are your next best resource to get to know a future employee or tenant, which is why it's important to verify them.
AlertChecks makes this process easy for you. Our nationwide background check includes the verification of references and assessment of their relationship with the candidate.
Verification of Previous employment
The key to making sure someone is a good fit to your business is knowing the candidate's previous employment records.
A nationwide employment screening gives you all the information you need, including dates of employment, supervisors, and responsibilities. By looking into an applicant's employment history, you'd know the candidates probability of success in your company. You'd also be aware of any problems and risks you may face should you decide to push through with the employment.
Verification of Education and professional license
Don't just settle with evaluating an applicant's transcript of records. An education and professional license verification confirms a candidate's degree and achievement. Making this part of your employment screening allows you to easily identify applicants who came from legitimate educational institutions and those who are simply using diploma mills.
Having a set of standards for your tenants or employees ensures you are getting the right people into your business. It reduces risks and keeps you from thousands of dollars in losses as a result of negligent claims, lost wages, damage to property, and eviction costs. Contact AlertChecks today to get instant background check.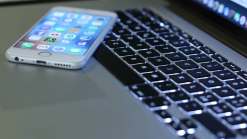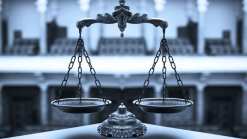 33% of all Resumes are Fraudulent
A practice that has been increasing at 6% annually.
The United States Commerce Department cites that 30% of all business failures are due to employee theft and related forms of dishonesty.
Employers can be held liable for negligent hiring practices when a back- ground check is not done.
Crimes, violence, misconduct and accidents puts everyone at risk