STAY A STEP AHEAD OF THE COMPETITION WITH AN 
APPLICANT TRACKING SYSTEM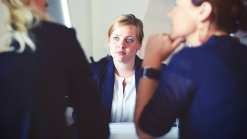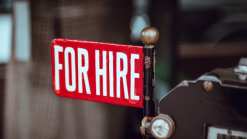 AlertChecks' innovative Applicant Tracking Systems (ATS) and nationwide employment screening service simplifies your recruitment process, reduces hiring costs, and connects you with find the most qualified candidate.
An Applicant Tracking System automates your company's staffing and recruitment operations. It acts as a central storage for all of your candidates' information, such as their application forms, cover letters, and resumés. It also lets you manage every stage of your hiring process better –from job posting to closing a hire.
With the right system, you could effectively improve your company's overall efficiency and employee retention rate. 
Should You Use an Applicant Tracking System?
An ATS helps hiring managers and employers recruit new employees quickly and at lower costs.
A survey of companies that use an applicant tracking system shows a 75% decrease in unproductive time and 70% increase in speed of generating reports. Additionally, these companies were able to shorten the time it takes for them to fill a position by 15%. They also had a 10% increase in monthly placements.
With AlertChecks ATS Partners, you will have access to the latest technology in Human Resources Information Systems (HRIS). These systems integrate seamlessly to our employment and tenant screening service, making it the perfect platform for any type of business.
Applicant Tracking Systems Can Deliver
Decrease in Unproductive Time
Increase in Generating Hiring Reports
Optimize Your Hiring Process
The hiring process is often a long, complex procedure that could take weeks – if not months – to accomplish. You could automate some of the steps and cut the paperwork with our ATS to reduce your recruitment time. For instance, you could post a job, generate a report, set up interviews, and even conduct a Florida background check all in one platform.
By integrating the system into your business flow, our ATS lets you save time so you can focus on other pressing matters.
Improve Applicant Experience
The first experience a future employee will have of you happens during the recruitment stage. More often than not, this would affect their decision to work for you or miss the amazing opportunity that you're offering.
A powerful ATS makes it easy for people to apply to your company. With AlertChecks' ATS partners, applicants would be able to provide all required pre-hire information and identifiers. This levels the playing field among all applicants as it prevents others from trying to boost their credentials through unfair practices. In addition, an effective ATS offers online forms accessible through mobile and allows applicants to track the status of their application. It's quick. It's simple. And it's convenient.
Reach More Qualified Candidates
Finding qualified candidates is like looking for a needle in the haystack without the right tools. You will eventually find what you're looking for but not after spending an unreasonable amount of time.
AlertChecks' ATS helps you reach qualified candidates through its unmatched filtering feature. Save more time with our nationwide background check service to verify your candidate's credentials, employment history, and professional license. You can screen applicants and verify their information with just a click of a button!
Perform Instant Background Check
Employment fraud comprises 34% of identity theft complaints in the country. This happens when someone uses another person's information or social security number to apply for a job. If you don't take the necessary measures to screen candidates, your company could easily fall victim to fraud.
Our ATS integrates AlertChecks' nationwide employment screening platform into the system so you can effortlessly screen applicants. It ensures that all information you receive are correct and true.
Hiring isn't cheap. All the manpower, time, and tools you need translate to costs. The faster you find the right candidate and fill the position, the lower your costs will be. Additionally, using multiple tools and platforms could definitely throw you off budget.
Finding an all-in-one, easy-to-use ATS that is tailored to your needs and reduces your recruitment time could lower your expenses.
Recruitment isn't a one-man job. An applicant would go through several stages and may be handled by different members of your HR team, with each member creating their own notes about the candidate.
Without an ATS, collaborating with other people could be challenging, especially if it means creating multiple copies of an applicant's resumé, credentials, and other documents. Interview notes may be lost and important information about the applicant may be missed.
An ATS makes it easier for everyone in the department to track, share, and evaluate applicant information.
Develop and Improve Your Sourcing Strategies
Stay ahead of the competition and maximize your efforts by developing an effective recruitment strategy.
With our ATS, you'll gain access to valuable data that could help you evaluate your hiring process. You could adjust your sourcing strategies accordingly depending on which recruitment effort is providing the best results.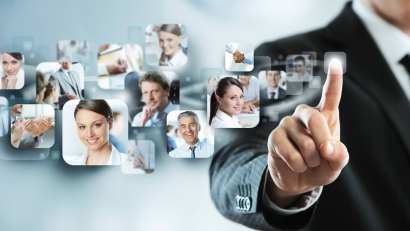 There is a better way to handle your hiring process and conduct a nationwide background check on applicants. Let AlertChecks improve the quality of your hires, lower your talent acquisition costs, increase HR efficiency, and improve candidate experience.